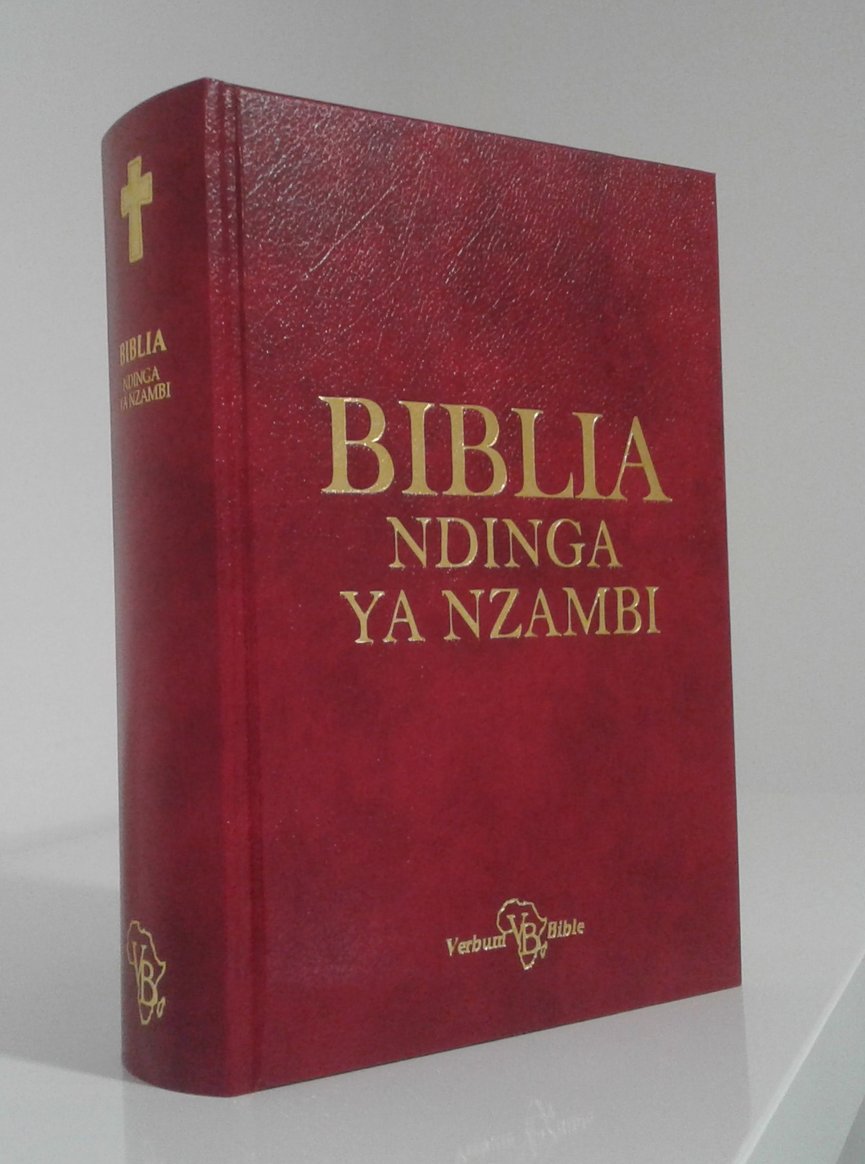 Biblia Ndinga ya Nzambi
After more than half a century of assiduous and corporate work, VERBUM BIBLE now presents the first edition of BIBLIA NDINGA YA NZAMBI. It means BIBLE WORD OF GODin the language called "Kikongo ya leta", one of the four national languages of D.R. Congo, spoken by more than 5 million people.
---
It falls on time for the celebration of the 1600th death anniversary of Saint Jerome (+ 419 or 420), the author of the Vulgate - the official Latin translation of the Church from the 4th to the 20th Century.
In 1965 Fr. Jean-Marie Widart, SJ started translating important parts of the Bible together with his team the Centre du Saint-Irénée (Diocese of Kikwit). In 2004 he finished the New Testament with the Psalms published by VERBUM BIBLE. In 2015 he revised the collection of all the liturgical readings taken from the Old Testament. He generously handed over all his work to VERBUM BIBLE for the edition of the entire Bible. The project was far from over. Mgr. Jose Moko of the Diocese of Idiofa has constituted a team to complete the translation. The Centre pour l'Apostolat Biblique of Kenge Diocese joined the venture. Another team was constituted for the harmonization of all the translation. The semifinal texts were submitted to the parishes for the appreciation of the Basic Christian Communities. Then VERBUM BIBLE did the layout and sent it the Editorial Verbo Divino of Estella, Spain for printing.
To render homage to the Prince of translators, the Catholic Biblical Federation celebrates the Year of the Word of God. VERBUM BIBLE, presently member of the Executive Committee, participate actively by publishing more Bibles translated en different languages. The Bible in Bambara (Mali) as well the Bible in Mashi will be soon in the printing press. Others are in the process to be finished in 2020.
Tags: Regions Africa Bible Translations Publications RD congo SVD Verbum Bible