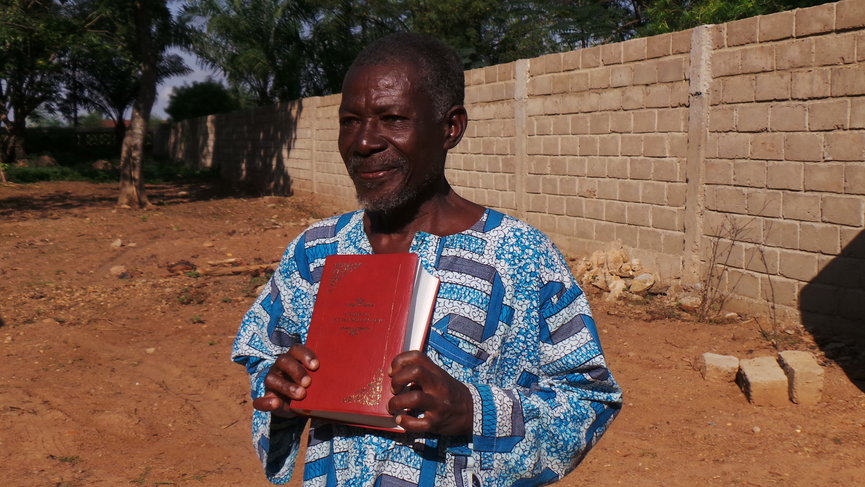 Dedication of the Bible in NCAM - Bassar
Finally it's here! The first translation of the entire Bible in NCAM language, spoken by the Bassar people.
---
After more than 20 years of work (selection and training of translators, translation, proofreading and verification thereof by auditors), January 17, 2015, at the municipal stadium, Bassar people could see, admire and finally buy the fruit this work: the Bible bassar, published in two different versions: the version with the deuterocanonical books and the Protestant version.
At the end of a grandiose event that could unite all Christians Bassar, visitors from Togo, from abroad (Ghana, Nigeria, England, USA), administrative and traditional authorities, we saw all these people leave home with a copy of Bible in hand.