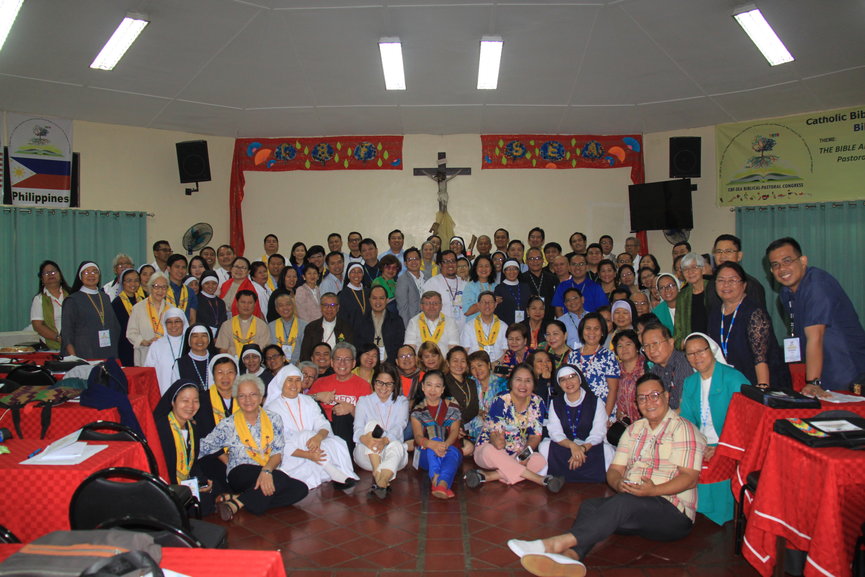 Catholic Biblical Federation Southeast Asia Biblical-Pastoral Congress - Tagaytay (Philippines), June 12-16, 2019
The CBF-South East Asia held a Biblical-Pastoral Congress in Tagaytay City, Philippines on June 12-16, 2019. This Congress was inspired by the recently held CBF Congress in Rome in April, echoing the same theme. The participants were from Indonesia, Myanmar, Vietnam, Thailand and the members of the Biblical Apostolate in the Philippines. There were around 110 participants. The event was hosted by CBCP Episcopal Commission on the Biblical Apostolate.
---
The keynote address was given by the CBF President Cardinal Luis Antonio Tagle. Also present was the CBF General Secretary, Fr. Jan Stefanow, SVD.
The Speakers dealt with the Biblical Inspiration of the Different Apostolates and Ministries in the Church, such as "The Bible and Communication", "The Bible and Social Transformation", "The Bible and Catechesis", "The Bible and the Youth", "Exegesis and Hermeneutics" and "Biblical Animation on Pastoral Activities". Some of the Speakers in the Congress were participants in the Congress in Rome.
Tags: Regions Asia South-East Asia GenSec Philippines Congresses President