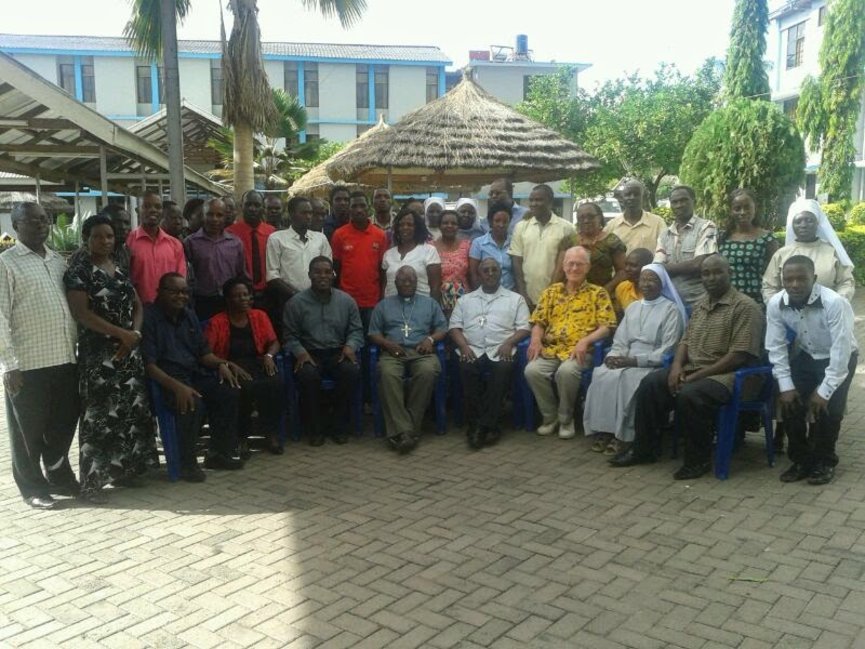 Biblical News from Tanzania
Greetings from Tanzania. I hope it all goes well at Sankt Ottilien. Thank you for the good news from your office and Christmas greetings. Thank you very much.
On my part, I have the pleasure to communicate to you three things.
---
1. Launching of a Biblical Centre in Tanzania: Priests who have studied Sacred Scripture and Biblical Theology (about 27 of us) will launch a Biblical Centre in the capital of Tanzania, Dodoma in January, 2017. Right now, we do not have private structures for the Centre. In the mean time, we shall work from the facilities of the Archdiocese of Dodoma. We intend to invite you for advice sometimes later.
2. Bible Study Week by Missionary Benedictine Sisters in Windhoek: From18th -30th September, 2017, I facilitated Bible Study week by Missionary Benedictine Sisters in Windhoek, Namibia. It was memorable.
3. The African Bible in Kimakonde in Mozambique : I am translating the African Bible into Kimakonde, a tribal language in the Diocese of Pemba, Mozambique. It is the initiative of the Diocese itself. I think you have heard about the carvers of black wooden (ebony) pictures. Please pray for the project. The plan is to finish the work by the end of 2019.