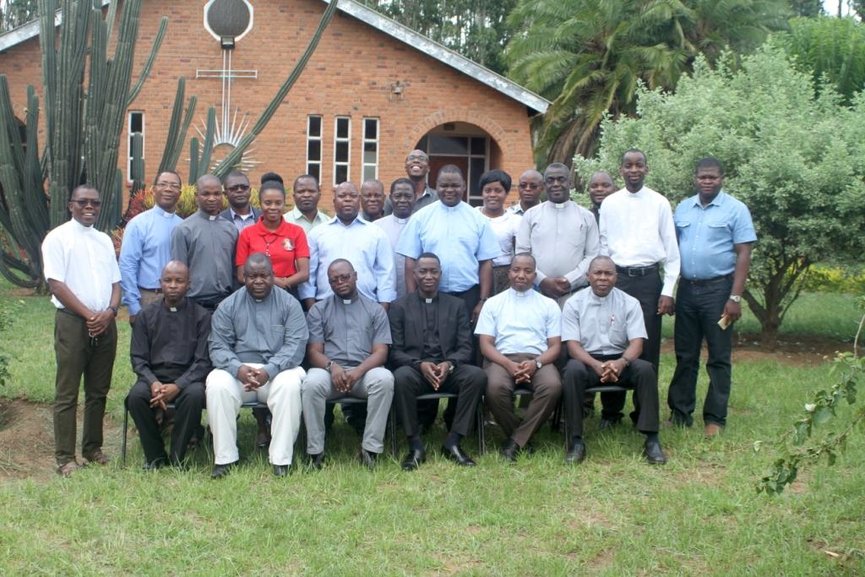 Year of the Word of God in Malawi
Office bearers of Pontifical Missionary Society (PMS), Pastoral Coordinators and Family apostolate at the national and Diocese levels in Malawi converged at Nantipwiri Pastoral Centre in the Archdiocese of Blantyre to plan for the Year of Bible as announced by the Episcopal Conference of Malawi.
---
The three-day meeting at Nantipwiri aimed at giving guidance on what to be done during the Year of Bible in all the dioceses in the country.
During the meeting, participants from all the eight Catholic dioceses also discussed preparation of the feast of the Epiphany that is to be celebrated on 5th January next year in the Diocese of Karonga, at St Joseph the worker Cathedral.
The meeting has also helped participants to understand how family apostolate remains a backbone of activities under PMS and Pastoral Department in all the dioceses in Malawi.
National Director of PMS Father Vincent Mwakwawa applauded the meeting saying they have understood the cordial relationship with Pastoral and Family apostolate in planning for activities.
"The meeting has helped us with planning. As you know, the Church in Malawi is commemorating the Year of Bible, so we wanted to discuss how best we can prepare," said Fr Mwakhwawa.
"We have discussed how children can be cared for and also how parents can care for children. It was also one way of understanding how PMS can help in caring for families, especially forming parents to be teachers of children, but also to make a family a school of mission" added Father Mwakhwawa.
Concurring with Father Mwakwawa, the National Family Apostolate Coordinator Father Valeriano Mseka described the meeting as "fruitful" due issues discussed for the betterment of the Church in Malawi.
"This was a balanced meeting because issues that came out from the PMS and Pastoral Coordinators hitched upon families, so we saw that we can map a way forward and help families to look at issues from different angle," said Father Mseka.
Adding to Father Mseka's sentiments, Director of PMS from the Diocese of Mzuzu Father Phillip Shaba said the joint meeting has helped collaboration of mission in Church.
Over sixteen participants from all dioceses in Malawi attended the meeting at Nantipwiri in the Archdiocese of Blantyre.
#DeiVerbiAnnus
Source: AMECEA News Blog
Tags: Formation Regions Africa Malawi Year of the Word of God