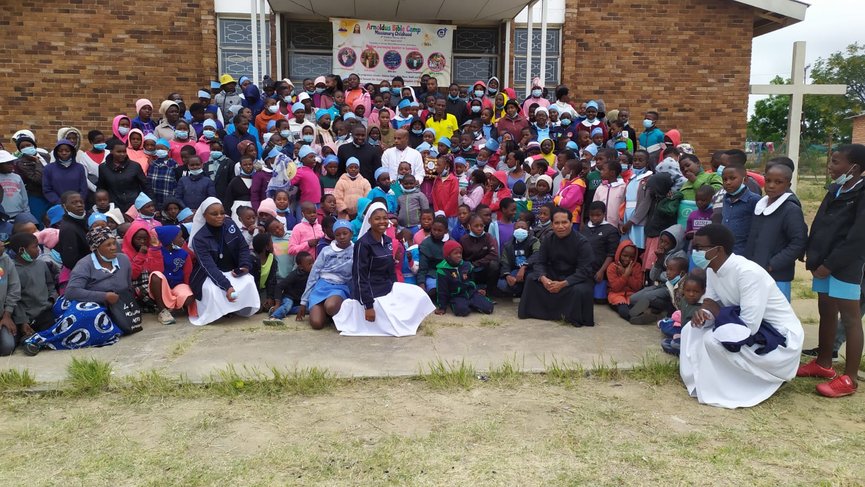 Arnoldus Bible Camp 2022
The annual Arnoldus Bible Camp for Missionary Childhood Association in SVD parishes was held from 18th – 21st April 2022 at Ilizwi Biblical Centre, Zimbabwe after a break of two years.
---
We had 201 children from eleven parishes and missions. Among the external facilitators police officers and nurses. Lessons covered included Scripture, liturgy, child abuse, human rights, health and hygiene. Sports and modelling competitions were also held.
To show the popularity and impact of the Bible camp in the country, three diocesan parishes asked to join the camp and the Archbishop of Bulawayo paid us a surprise visit and donated biblical material for children.
The camp was held with the financial contribution of Divine Word Missionaries Zimbabwe region. A similar camp is being planned for Junior Youths, ages: 15-21 years in December at Ilizwi Biblical Centre. In addition to Biblical and Catechetical lessons, topics on sexual health and morality will be explored. We welcome all those who would like to contribute to this Bible camp.
Fr. Joe Ncube, SVD
Director of Ilizwi Biblical Centre
Source: CBF Africa & Madagascar News