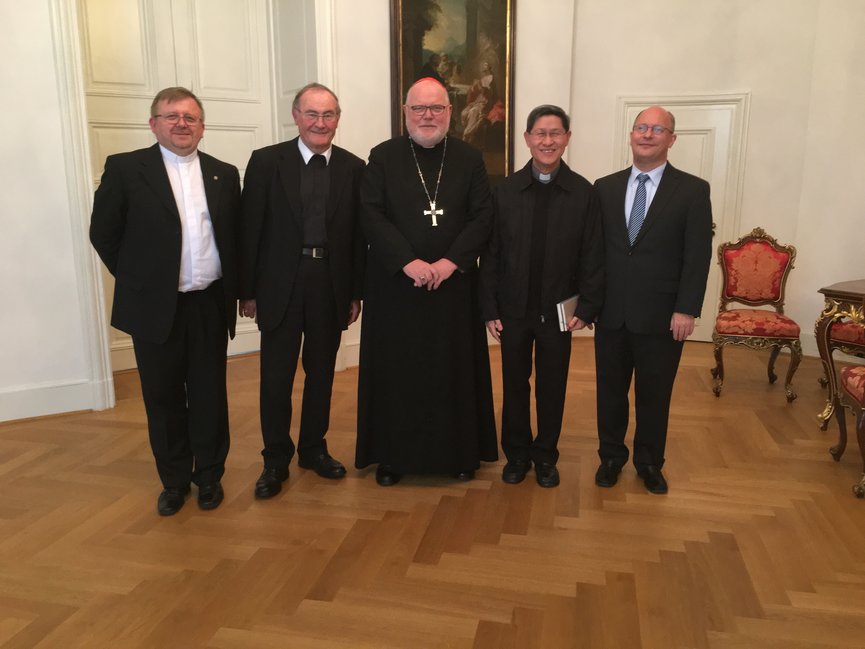 Meeting of the Administration of the CBF with Cardinal Reinhard Marx
On October 3, 2016 the President of CBF, Cardinal Luis Antonio Tagle, the President of the Administrative Board of CBF, Bishop Bernhard Haßlberger, the Treasurer of CBF, Sr. Holger Sichler and the Secretary General of CBF, Rev. Jan Stefanów, S.V.D., were received by Cardinal Reinhard Marx, Archbishop of Munich and President of the German Episcopal Conference in his office in Munich.
---
A number of topics – such as Biblical Animation in Germany and in Europe, the relationship between CBF and the Bishops' Conferences, the finances of CBF, the CBF Biblical Congress 2019 and theBiblical Year 2021 – were discussed during the meeting. The consensus and the agreements reached during this meeting will be formalized over the next months.