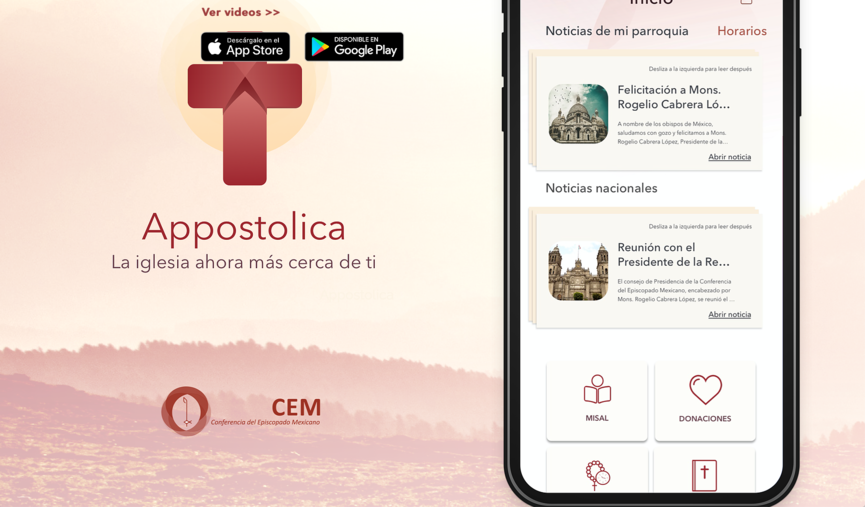 Appostolica; the commitment of the Mexican Church in the world of apps
Appostolica is the name of the application presented by the Episcopal Conference of Mexico as a free tool to unite the people of God around the Word of God, the Magisterium of the Church, the liturgy and Prayer; through new technologies.
---
As an application Appostolica it is barely in the first version, but its developers trust that in the future the necessary updates can be made to improve the proposal that emerged as an initiative of the Episcopal Conference of Mexico.
Appostolica was born as part of the Global Pastoral Project of the Mexican Church and is an initiative that seeks to modernize the faith from its fundamental pillars.
To spread the application, the episcopate carried out meetings with people in the different parishes, where the free download for android and iphone phones was motivated; because as their slogan says; the Church is now closer and these technological developments should facilitate the meeting of people with God.
Learn more about Appostolica here: Appostolica
Source: PRENSA CELAM