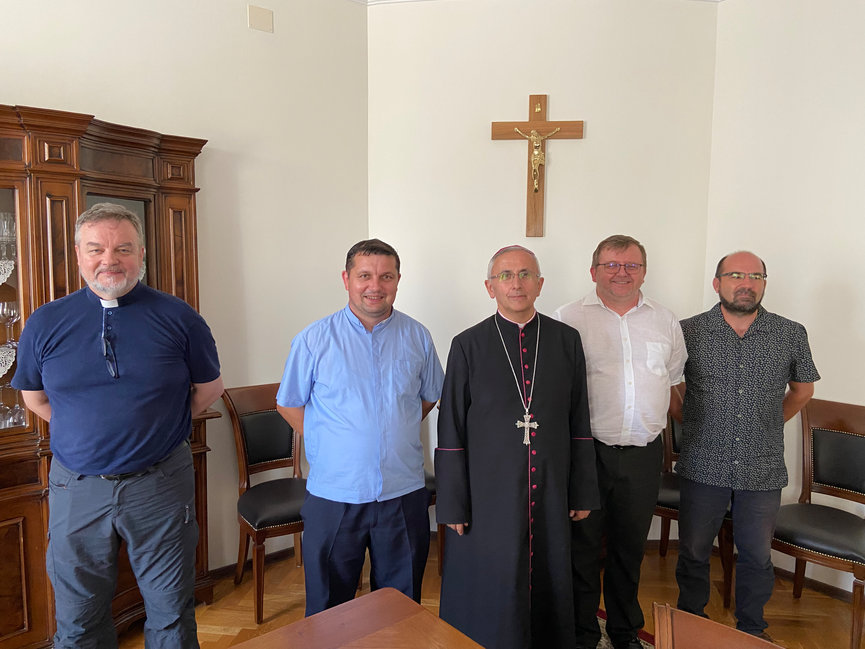 A working meeting of Eastern European Zone
A working meeting of Eastern European Zone of the CBF Central European Subregion took place on July 8 – 10 in the town of Traian in Romania.
---
As was to be expected, due the continuing travel restrictions and ensuing disruptions, the participation was rather limited. Those presents were Fr. Eduard Patrascu, representing Romania, who hosted the meeting in his parish of St Peter and Paul at Traian, and extended his wonderful hospitality to three other participants: Fr Jan Stefanow, the secretary general of CBF, Fr Dariusz Pielak representing Russia, and Fr Wojciech Szypula from General Editor of the LectioYouth.net program, working in Kenya.
The meeting focused on the general matters and affairs of the Eastern European Zone of the Central European region, on its purpose, role, and venues for biblical ministry in the ever fluid post-communist realities of the region. The discussions involved evaluation of the existing programs and teasing out the possibilities for new initiatives. The project of the propagation of the devotion to Mary as the Mother of Word promoted by Fr Pielak and embraced by the Conference of the Catholic Bishops of the Russian Federation received particular attention.
The participants made a formal visit to the Archbishop of Iasi, Msgr Iosif Paulet, and were interviewed on the diocesan radio ERCIS FM, sharing about the activities of the Federation and promoting biblical apostolate.
Thanks to the commitment of those present and the wonderful organization and hospitality of Fr Patrascu, this gathering will contribute to the ongoing quest of animating the biblical ministry in this region of the CBF.
Tags: Regions GenSec Europe Central Europe Romania