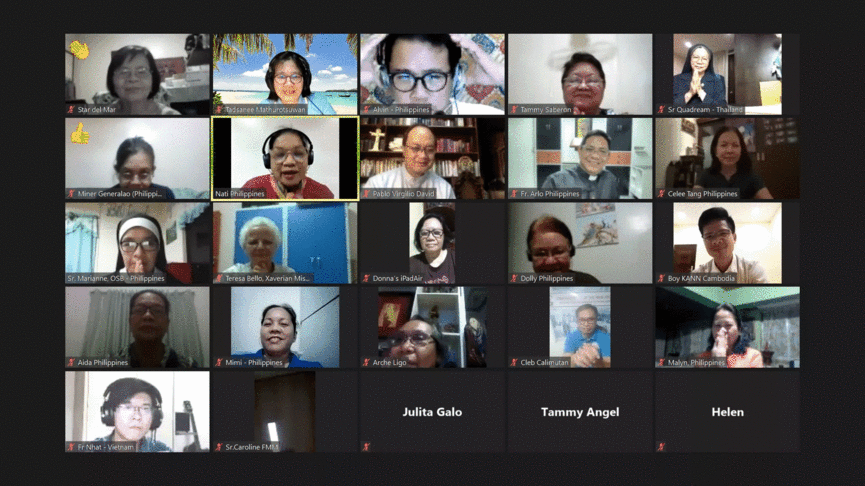 Praying for CBF-Southeast Asia
Online Prayer Meeting of the CBF Southeast Asia Subregion.
---
Representatives from Myanmar who are in the Philippines joined the other representatives from Vietnam, Thailand, Cambodia, and the Philippines in a virtual prayer session for peace in Myanmar and the other parts of Southeast Asia.
They were happy to be joined by Bp. Pablo Virgilio David, one of two consultors of the CBF-Southeast Asia.
Tags: Regions Asia South-East Asia Prayer