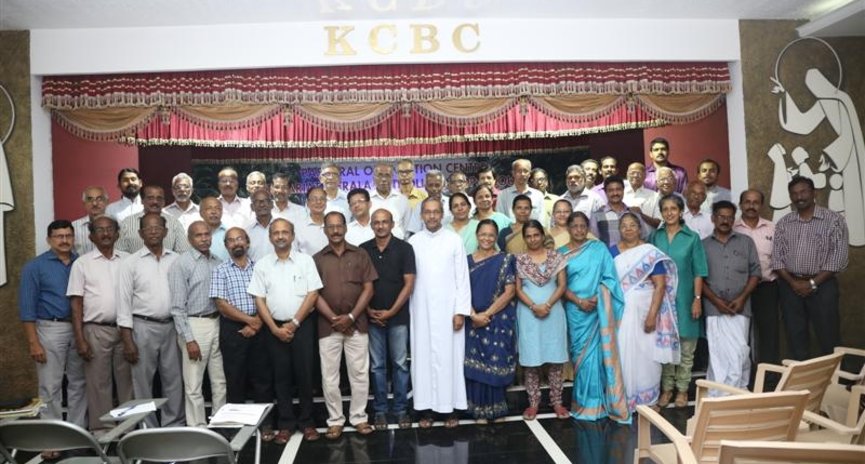 Ministry of the Word of God in Kerala, India
The Bible Commission of the Kerala Catholic Bishops' Council, India consists of three churches belonging to different liturgical traditions, Latin, Syro-Malabar and Syro-Malankara Rites. The southern state of Kerala in India is known for its vibrant Christian community whose origin goes back to St. Thomas Apostle who came here, as the tradition says, in AD 52. Along with this great tradition of Christianity here, the religious background of India has contributed to an openness and reverence to Holy Scripture. Since the formation of the Bible Commission of Kerala, it has ventured into many creative and imaginative initiatives to make the Bible part of the life of the faithful.
---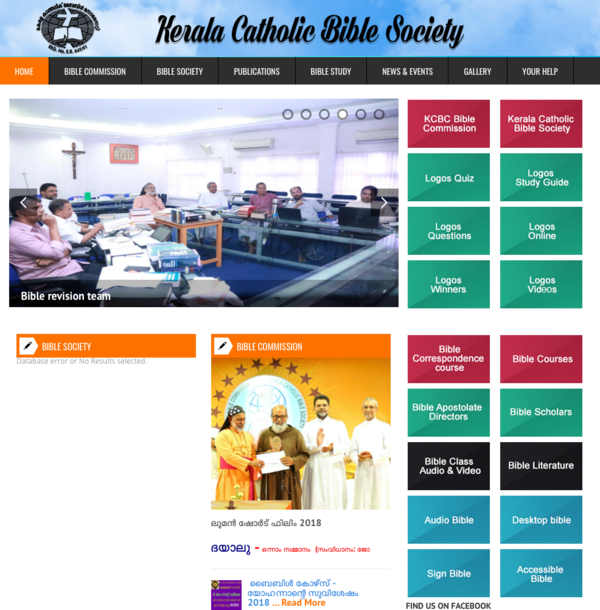 Bible Reading Experiences
The month of December is observed in Kerala as the Bible Reading Month as a preparation for the celebration of 'the Word becoming flesh'. This is in fact a cultural adaptation of the Hindu tradition of reading their Sacred Scriptures during their last month of the year Karkidaka. The Bible Commission prepares a Bible Reading Chart to help the faithful for reading the whole Bible in a month. Many parishes arrange continuous reading of the bible in their churches for a day or more, often day and night at a stretch. The faithful have welcomed this as a spiritual exercise and there are many who do it individually at home. This initiative has helped people to understand the Bible as the medium of God speaking to them and so to listen to it prayerfully. The audio Bible in vernacular language is very common now in Kerala and many listen to this at home or while travelling. These initiatives have made the Word of God accessible and near to everyone. Such familiarity with the text of the Bible is the first step in understanding the Word of God in depth and strengthening one's spirituality based on the Word of God.
The Word beyond Boundaries
Realising that the differently-abled section of the society is often left out from mainstream activities, the Bible Commission has taken up projects to make the Word of God accessible to them. The commission has already brought out videos of Bible narratives in sign language, named Ephphatha in the year 2015, meant for hearing-impaired children. Following the realization of this project, the church in Kerala initiated many other programmes for them which are now attended by even non-Christians. . The Catholic Braille Bible in Malayalam, the local language is another project which is now being realized.
Tags: Regions Asia Asia South India Kerala Biblical Ministry