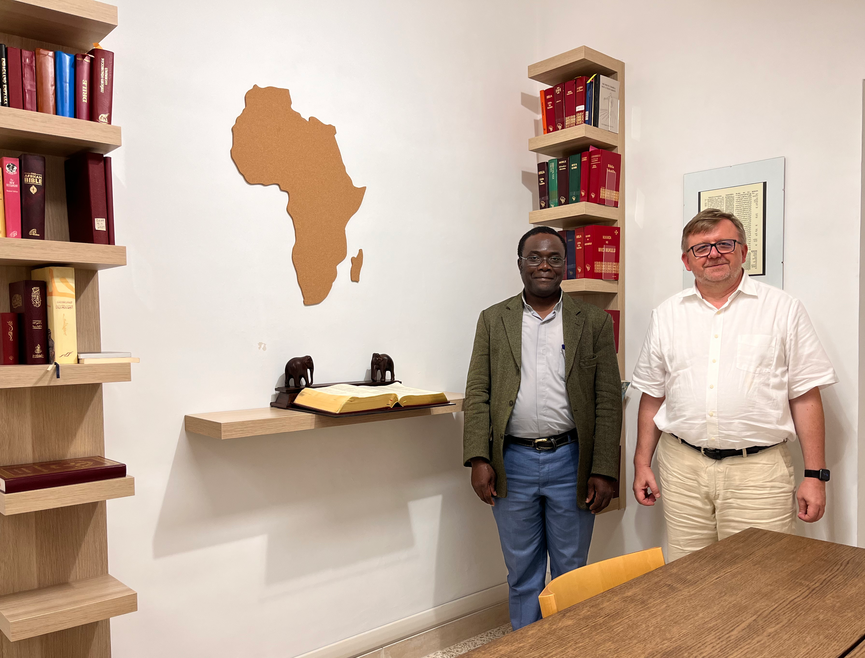 Visit from Togo
On September 5 Fr. Jean Prosper Agbagnon SVD, Executive Director of the Bureau National de l'apostolat biblique of the Conférence Épiscopale du Togo and recteur de l'Institut de Pédagogie Religieuse Saint Paul de Lomé, visited the General Secretariat of the Catholic Biblical Federation.
Fr Agbagnon came accompanied by Fr Romeo Koffi Yemso SVD from Togo, a student of Biblical Sciences at the Pontifical Biblical Institute in Rome.
---
During the visit several issues related to Biblical Pastoral Ministry and biblical formation at all levels in Togo and West Africa were discussed.
Tags: Federation GenSec Africa Togo