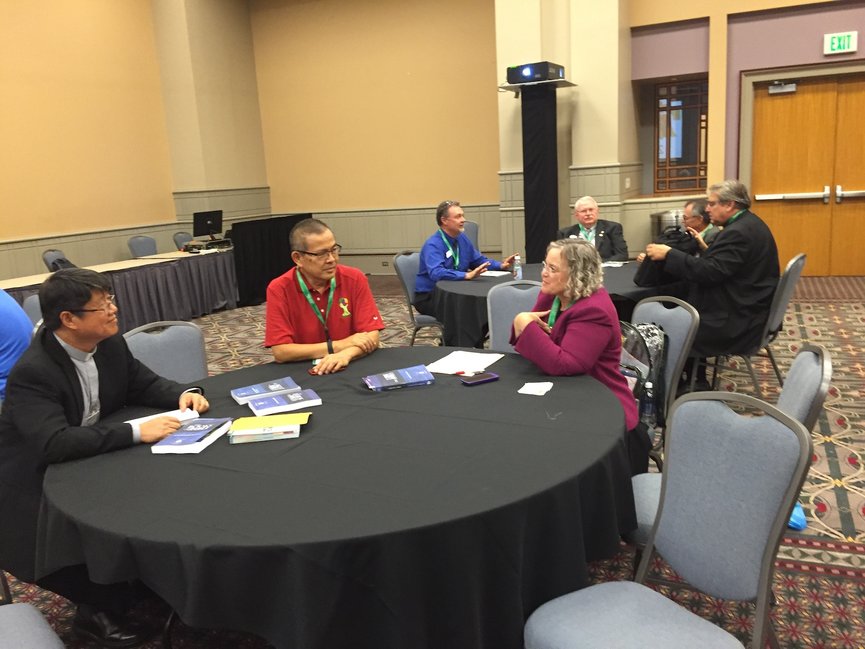 Catholic editors met at the World Meeting of Families
The Pontifical Council for the Family, in collaboration with the Catholic Biblical Federation, the Association of US Catholic Publishers and Libreria Editrice Vaticana, organized a meeting with Catholic editors on the theme "The Bible and the Family ". The meeting took place on September 23 in Philadelphia, in the context under the World Meeting of Families held in this city from 22-27 September.
---
The participants in the meeting - about 30 representatives of various Catholic publishing houses mostly from the US, but also from Spain and the Republic of the Congo - heard a lecture by the President of the Pontifical Council for the Family Mons. Vincenzo Paglia and three brief presentations by representatives Family Ministry departments from Italy, United States and Colombia (CELAM). The brief group work session that followed the presentations sought to single out the most important challenges and possible ways to respond to them. The meeting ended with the commitment of all participants to continue working on this issue. The Secretary General of the Catholic Biblical Federation proposed that the work be continued in the newly established Commission of Catholic Publishers of CBF in cooperation with the "Bible and Family" and "Bible and Youth" committees which were also created at the last Plenary Assembly of the CBF and are beginning their work. Some of the delegates of Catholic publishing houses not affiliated with the CBF, who were present at the meeting, expressed willingness to formalize their membership.
Tags: GenSec Federation Meetings Publications USA North America